New WooCommerce Integration!
Posted on March 16, 2021
We have just released our new WooCommerce integration! Over the years, this has been our most regularly requested feature, and we've happy to present you all with a solid integration between the two plugins.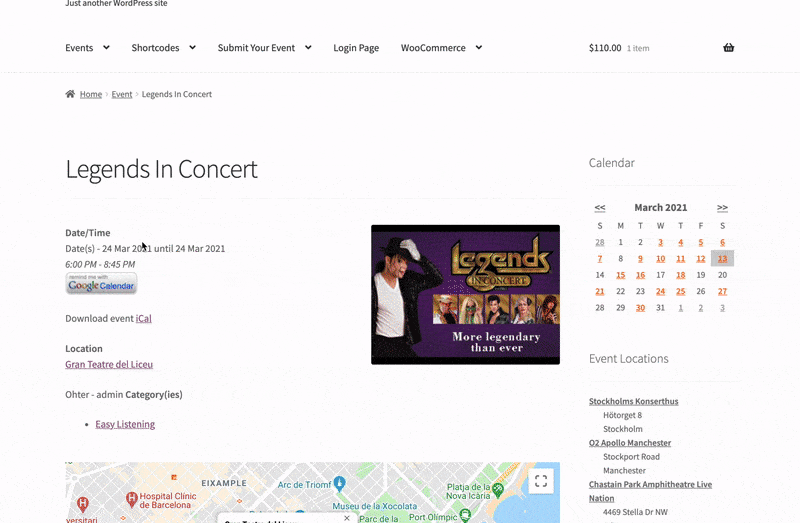 The WooCommerce add-on integrates bookings directly into WooCommerce shopping carts and checkouts, allowing access to more payment methods and features along with allowing booking multiple events at once.
For more information, see our Events Manager WooCommerce documentation page.
The WooCommerce integration comes as a separate add-on and can also be used without our Pro add-on.
This will be made available for purchase as a separate add-on in the coming weeks, but for a limited time, it is also included for free alongside our Pro plugin. We recommend going Pro as it will certainly provide the best price value!
Should this change, Pro customers with the WooCommerce integration already included in their license will keep receiving free updates to the add-on provided they renew in time.